Platinum Level Sponsors
Canada Life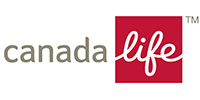 Founded in 1847, Canada Life provides a wide range of insurance and wealth management products and services for individuals, families and business owners from coast to coast.
Visit Canada Life
Manulife

Manulife Financial Corporation is a leading international financial services group that helps people make their decisions easier and lives better. With our global headquarters in Toronto, Canada, we operate as Manulife across our offices in Canada, Asia, and Europe, and primarily as John Hancock in the United States.
Visit Manulife
ZLC Financial
ZLC Financial traces its origins back to 1946, when co-founder Harold Zlotnik first entered the life insurance business.
In 1979, after 33 years in the industry and many achievements and accomplishments earned along the way, Harold had the vision to recognize that his clients would be better served if he became an independent agent. It was this innovative thinking that led to the creation of one of Vancouver's most respected firms, ZLC Financial.
Visit ZLC Financial