Become an Advocis Vancouver Sponsor
Sponsoring with Advocis Greater Vancouver, gives you and your company access to many of the country's best financial advisors and planners. Find out more.
Advocis Vancouver is partnering with our fellow Advocis BC chapters to support food banks across our province. Visit our group donation page to help this great cause and build strong communities in BC.
Join Advocis Today! Discover Our Member Benefits
When the name is Advocis, it says a lot about the member. New financial channels are emerging. But at Advocis, we believe that clients will continue to value personal contact with informed advisors they can trust. The Advocis brand name provides this assurance.
Home
Featured Sponsor
Canada Life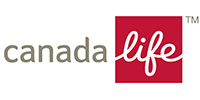 Founded in 1847, Canada Life provides a wide range of insurance and wealth management products and services for individuals, families and business owners from coast to coast.
Visit Canada Life
Contact Us
For any general enquiries or to make comments about our web site, please e-mail us at GreaterVancouver@AdvocisChapter.ca or contact our office at:
Advocis Vancouver
102-211 Columbia Street
Vancouver, BC
V6A 2R5
Tel: (604) 941-9657
Fax: (604) 681-4545