Update 2020: Client-Partnering in Economic Uncertainty
Date:
Thursday, October 1, 2020 -

9:00am

-

4:30pm
About this Event
Through video-taped interviews, you will hear from industry experts as they discuss important technical concerns and client-facing issues impacting financial planning today. Following each interview, you will participate in a group discussion activity to reinforce an area or areas addressed during the interview. All eyes are on the economy and how potential uncertainty will impact both investments and insurance. What market indicators are pointing to a financial market downturn? Advisors must take thoughtful steps to manage client behaviour in all their life stages. Update 2020 will focus on what communication strategies need to be implemented for retired clients or those planning for retirement. It will also focus on how to strengthen relationships with clients by having proactive conversations and by being an emotionally intelligent advisor. Finally, Update 2020 will focus on technical estate planning strategies for small business owners.
You will earn 6 CE credits for full-day seminar attendance. You can earn up to an additional 6 CE credits for completion of the Advanced Learning Modules.
As a benefit of membership, you are entitled to view this webinar for $125.00 ($200 for non-members). Use your Advocis Membership ID to trigger the promotional discount in Eventbrite.
Guest Speakers:

MODERATOR:
Julia Chung, CFP, CLU, FEA, TEP
CEO & Senior Financial Planner, Spring Planning
Julia leads Spring Planning, an advice-only financial planning firm with offices across the country. She's worked in financial services for more than 20 years, gathering multiple designations and taking on roles that spanned from the trade desk to advisory and into leadership. She's the author of several books on finance, business, and leadership, and is contemplating several more. A member of Advocis, Julia is also the VP of the Financial Planning Association of Canada, a mentor with Young Women in Business, and a volunteer with Junior Achievement.

MARKET UNCERTAINTY & CLIENT BEHAVIOUR:
Steven W. Shepherd Vice President, Investment
Strategist & Portfolio Manager,
BMO Asset Management Inc.
With over 25 years in the mutual fund and investments industry, Steven is currently a senior portfolio manager focused primarily on BMO's fund of fund and fund of ETF solutions. Steven is a graduate of the Richard Ivey School of Business at the University of Western Ontario, and is a CFA charter holder.

PRACTICAL CLIENT PARTNERING:
Taivi Tayler, CDFA, RRC, CFP
President, Tayler Insurance & Estate Planning
Taivi, an Advocis member, has been in the financial services industry for over 20 years. She specializes in estate planning and risk management solutions that are integrated into comprehensive wealth management concepts. Tax minimization is at the forefront of every client relationship while developing suitable retirement and financial planning strategies. Her primary focus is client financial literacy and she uses simple illustrations to teach retirees, business owners and high-income earners how to recognize current and future financial challenges while demonstrating that they have choice in how to better manage their wealth.

ESTATE PLANNING FOR SMALL BUSINESS OWNERS:
Glenn Stephens, LLB, TEP, FEA
Vice-President, Planning Services, PPI Advisory
Glenn joined the PPI Financial Group in 2004. He is now Vice-President, Planning Services for PPI Advisory, where he provides tax and legal support to PPI Associates across Canada. Glenn has lectured and written extensively on the subjects of estate planning, taxation and life insurance. A member of Advocis and CALU, Glenn is an editor of CLU Comment and a regular columnist for FORUM magazine. He is also the author of the book Estate Planning with Life Insurance, the seventh edition of which was published by Wolters Kluwer CCH in 2019. Glenn is a member of the Society for Trust and Estate Practitioners, the Canadian Tax Foundation and the Institute for Family Enterprise Advisors.

THE EMOTIONALLY INTELLIGENT ADVISOR:
David Cory, B.Ed., M.A., C.P.C.C.
Leadership Development Coach/Trainer, President & CEO, The Emotional Intelligence Training Company Inc.
David Cory founded The Emotional Intelligence Training Company Inc. (EITC) in 1998, one of the first companies to offer leadership development assessment, training, and coaching based on the concept of emotional intelligence. In the course of his work with leaders around the world, David has been under armed guard in Nigeria, hosted by the Sultan of Brunei, been chased by an elephant in Zambia, kicked out of a restricted area in Saudi Arabia, and created an emotional intelligence skills development course for the entire nation of Botswana – a first in the world. David has spoken at national and international conferences around the world for the past 20 years including the role of Closing Key Note Speaker at the Asia HRD Congress three times.
---
If you have any questions or concerns regarding this event, please reach out to the Advocis Greater Vancouver chapter at info@advocisvancouver.ca.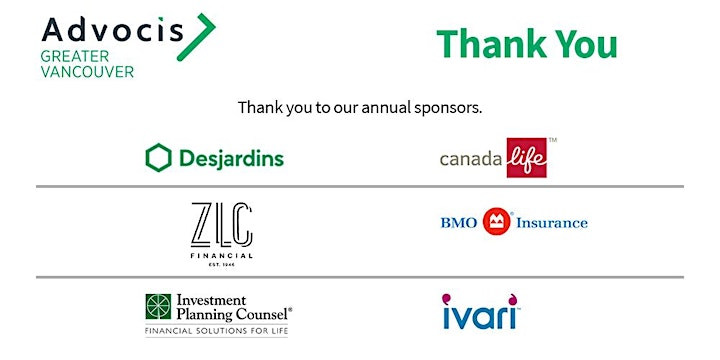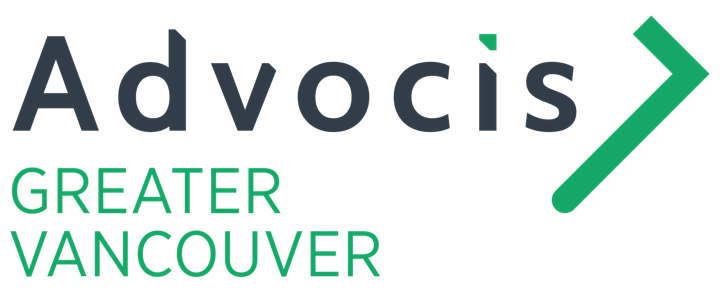 Date and Time
October 1st 9:00 am to 4:30 pm
Price:
Regular Member: $125
Regular Non Member: $200